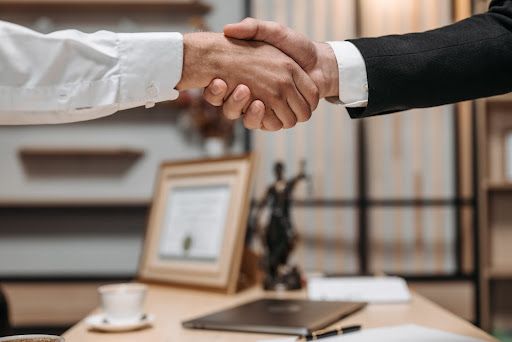 05/30/2022
Why Do You Need an Attorney for the Expungement Procedure?
Do you have a criminal record in Washington State prohibiting you from creating the life you want? If so, getting your record expunged can significantly elevate career and housing opportunities.
Expungement is a legal process that erases your criminal record. This means that the conviction will be removed from your record, and you will no longer have to disclose it. The process of record expungement is complex and can be confusing. Hence, it is important to have an experienced attorney to help you through the process. Read more to learn about expungement and why hiring an attorney can fast-track the process.
Hire An Attorney for Expungement Procedure
You should consider hiring an attorney who specializes in criminal law to help you through the process, as it can be complicated and time-consuming.
Your lawyer will be able to guide you through each step of the process and make sure that your rights are protected throughout all stages. Under RCW 9.94A. 640, felony expungement helps you paddle your life forward by seeking good and equal employment opportunities or required licenses.

If you have been arrested or convicted of a crime in Washington State, it does not mean that your arrest will be automatically removed from your criminal record after a period. You will have to apply for an expungement order from a judge to remove any criminal arrests from your record. If granted, this order will not only remove your charges but also seal them so no one else can view them unless they get permission from a court order first.
Is an Expungement Lawyer Required?
The process of getting a criminal record expunged can be challenging (from gathering evidence to documents), especially for those who are not familiar with the law. You need to prove that you have been rehabilitated and do not pose a threat to society anymore. Figuring out how to present this information can be a challenge. Hiring an attorney who has presented this information to many different people can help you figure out how to put your best foot forward.

A lawyer will help you get sealed records so that you can move on with your life without having to worry about your past mistakes. Given below are some of the reasons why seeking the help of an attorney is the best way out.
Easier To Access Old Records
It can be difficult to access your records and make sense of the details without a record expungement lawyer who understands how these institutions work and how to get in touch with them directly (and with any other parties involved). Expungement attorneys can make the process much easier and smoother, as they are well-acquainted with the documents required. This will save you valuable time.
Your Lawyer Can Create Compelling Arguments
Your attorney will create compelling arguments on your behalf on why you qualify for expungement. Factors like the amount of time that has passed since the arrest or conviction and the severity and nature of the crime you were convicted of will be taken into consideration.

For instance, felony sex crimes cannot be removed from a person's record unless it is later proved that the person was not guilty. A qualified lawyer will easily understand the challenges you may face during the expungement. Your lawyer can help you present a compelling story to the judge that will restore your full rights.
Deep Legal Knowledge and Insight
An attorney who is experienced in handling expungement cases will be able to provide you with adequate reasoning for why you deserve the expungement. They will be able to explain the benefits of having your record expunged, and how it can improve your life. As they have adequate knowledge and have presented the cases before, they can help you see what is possible for your unique situation and how to chart the best plan for expungement.  
Helps You Save Time and Money
An attorney can prevent time and stress for an expungement procedure by ensuring that the correct paperwork is filed and by arguing on your behalf in court, if necessary. An attorney can also help you to understand the expungement process and what to expect. It will control your time and stress constraints and instead, you can focus on putting your life back on track.
Increased Chances of Petition Clearance
In a scenario where the other side involved will have an attorney representing the case, it will be very difficult to bounce back their objections on your representation of expungement yourself on various grounds such as lack of qualification or deserving attitude. Thus, it is advisable to consult with an attorney beforehand.
The attorney can help to ensure that all of the necessary paperwork is in order and can also provide guidance on how to present your case in court. Under the law, if the petition is not cleared, you will have to wait for one year. Hence, to prevent this, one must get it done through an attorney. While there is no guarantee that your petition will be granted, having an attorney by your side will certainly increase your chances of success.
An attorney can help you determine if you are eligible for expungement and can help you navigate the process. The attorney can also help you understand the possible consequences of expunging your record. If you are considering expunging your record, it is important to talk to your lawyer to ensure that you are taking the best course of action for your particular situation.  It's true that in Washington, it's possible to do the paperwork yourself and get your record expungement done—but it's a lot easier and safer when you've got a record expungement lawyer on your side.
We are here to help you, fill out this form or call us at 253-290-3307, and we will get back to you. With the expertise and knowledge of Washington Record Expungement experts combined, your chances of being successful are much higher!